Usana Review

Usana Health Sciences was founded by world renowned Microbiologist and Immunologist Dr Myron Wentz and its operation is based in Salt Lake City Utah, the home of many of the best Network Marketing companies in the world
Buy just before we get right into this I just want to let you know that this Usana Review is written by me I am a successful Network Marketer, but not a Usana distributor so I am not going to be trying to convince you to join Usana or any other company. It is my intention to give you the most objective view on the company and the business opportunity that I can.
If you are looking at joining Usana as a distributor I suggest very strongly you do your own due diligence
as I would suggest you do no matter what company you are looking to join. At the end of this Usana Review I will give you some information that should you decide to join Usana, or any other Network Marketing Company, this information can help you create explosive growth in your business and see you become a success story and a top income earner without draining your pocket or alienating your friends!
Some Usana Facts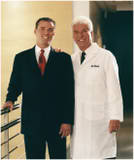 Usana was founded in 1992 by Dr Wentz who is a PHD in Microbiology and Immunology and a man who is passionate about helping people achieving optimum health. Usana is a publicly listed company that is headed up by Dr Wentz's son David and the company distributes a range of personal and health care products through a team of Independent distributors and preferred customers.
Usana operates in 16 countries including, the USA, Canada, Australia, New Zealand, UK, The Netherlands, the Caribbean, Puerto Rico Philippines, Mexico, Taiwan, Hong Kong, Singapore, Malaysia, Japan and Korea.
The founder of Usana Dr Wentz made a significant contribution to the world of infectious diseases back in the 70's when he created the first test kit for the Epstein-Barr virus and this is a fact that is well promoted by Usana and their distributors. Dr Wentz's vision for well being grew from treating infectious diseases into a passion for preventing disease based on studies done on the damage caused by free radicals.
Much of the promotion of the company is based on Dr Wentz and his vision to see a world free from pain.
Dr Wentz through Usana  has made significant contributions to the charitable organisation Children's Hunger Fund and has partnered with them in operations in places like Uganda and Cambodia where many children are infected with HIV aids virus, according to Usana latest data the contributions made to the children's fund including products and financial contributions, equates to around 8 million dollars.
The Usana Products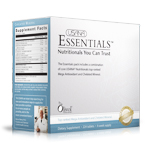 There is no doubt that Usana develop quality products they have a staff of world class scientists researching and developing products and their whole operation works out of an FDA approved facility, and that combination makes sure that Usana products are all scientifically tested and are of a very high quality.
The Usana product range includes Vitamin and Mineral supplements, personal care products and weight management products.
The pricing of their products is significant, but then you can't buy a BMW for the price of a standard car either! Make sure you are clear about how you feel about the cost of the products because when you are building a business you want your focus to be on business building strategies not trying to convince people that the product is worth the price, and there are numerous health supplements in the market place that are right up there in quality and are marketed at much more standard price.
Earning Money with Usana
The Usana compensation or pay plan is a binary plan, which basically means that you build the business based on having two legs in each business centre you activate. The number of business centres you initially activate depends on the amount of money you invest in your entry level  (between 200- 500) and the dollar amount of your auto-ship each month (between 200- 500).
Like all Network Marketing Businesses it requires work to build a team of people, it is a misconception and sometimes a misrepresentation by some who join binary plans that you can just sit there and the business gets built under you. Sorry it just doesn't happen that way unless of course it's you mum or dad who signs you up! So make sure there is a system that helps you find people for your business who do want to build it.
Usana's pay plan, pays 8 different ways, including commissions, bonuses and fast start bonuses and retail margin on product sales. The average income for a fulltime Usana representative is around $93,000 a year before tax and expenses, which is not to bad given that you can work from home, for a full copy of the compensation plan just click on the link at the end of the review.
Like most Network Marketing companies you are able to build your Usana business in any country where the company officially operates.
Is it too late to join Usana has the opportunity gone?
There are pros and cons to starting with a company that is well established in the market place and Usana is a fairly mature company having operated for  nearly 19 years. The benefits of this are that it can offer a sense of stability and longevity, the thing you need to check out is what is thier expansion programme for both the products they are bringing to market and what new markets they have planned to open. The other side of that is, that at times on older company can lack the enthusiasm and drive to be a top runner in today's market place that is hi tech hi touch and fast moving.
As I said earlier there is no doubt the Usana products are on the leading edge of the Nutritional scene and I highly recommend you check them and the company out, but don't be fooled into thinking that the quality of products are enough to make any business work, they are not, you must look at the potential you have in the market place with those products, how competitive are they? How much competition is out there?  How do price points compare? You must also take into consideration the company pay plan and the training and support system and how that stacks up.
If you are seriously wanting to create a walk away residual income Network Marketing is a great way to do that, it does take work and you do have to bring people into your business. My years of experience in the Network Marketing Industry has shown me that the majority of people can only offer the basic method of prospecting to new people who join their teams, which is make a list of family and friends and contact them.
First of all most people don't feel comfortable contacting friends and family about joining them in a business and secondly that strategy is simply not enough to become a success in the Network Marketing Industry. So if you want to find out how to have people ringing you and how to generate free leads ever day just jump on the link at the end of this article and watch this webinar it could take years off your learning curve and help you create a highly successful business.
I hope you have found this review helpful, hats off to you if you are looking to join the Network Marketing Industry just remember to balance your findings with your heart and your head and then get to work once you have made your decision.
Yours in Success
Linda Cargill-Selfe
PS. Here is your access to learn how to CREATE  FREE LEADS and people calling you wanting to join your business
The full USANA Compensation Plan
---