Network Marketing Success Tip # 10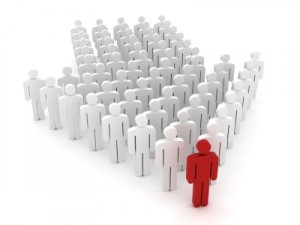 To enjoy long term success in Network Marketing you must become a leader, notice I said become a leader and not a Manager, what's the difference? A couple of definitions I have come across that to me provide clarity on this questions are:  Leaders have the ability to lead a group of followers effectively and lead them and the organization or team to specific objectives. Managers manage resources and systems and role out implementation programmes. 
Mangers do things right and Leaders do the right thing.
Leaders have valid principles and ideals and a clear vision of where they are going and the end result they want to achieve, the most successful leaders lead by the power of their own example.
Leaders are visionaries but that does not mean that everyone who has a vision is a leader, leaders know what they need to do to be the person they need to be and what needs to be done to achieve the goals or vision they are aiming for. Lots of people have a vision but not everyone
who has a vision is a leader the difference is a leader takes the action no matter what. They find reasons to make it happen, while unfortunately others find excuses why it can't happen
Leaders have a passion for the idea or concept that they are involved in. They are inspirational to themselves and to others. A leader is decisive, focused and brave, they believe in who they are, and in their ability to have be and do what they desire.
I cannot stress enough the importance of leadership in our Industry.
Many of the people who join you will have never performed many of the tasks they need to perform to create their success. Some will find it difficult to even get started, whilst others will get going straight away sometimes like a bull at a gate, all of them looking for leadership and guidance from you
Your role as you build your team is to inspire others. Inspire them to learn and expand their skills. Some will need to learn to believe in themselves, others will need to learn that they still have a few skills to learn. You need to help others handle rejection or disappointment, and the best way to do that is to build your business and as a leader then mentor them through the process as you went through it.
Developing leadership skills is a process, one that will benefit you in your Network Marketing business , and it will benefit you in every area of your life. The internet and the library is full of stories about great leaders, start reading about them, discover the traits and skill of these amazing people. What you will find is that leadership is often caught more then it is taught and the best way to catch it is in reading and learning from others.
Our Industry provides some of the greatest opportunities for you to become the leader you truly were born to be. Developing true leadership skills will add to the value you already provide to friends family and the community.
Network Marketing  Success Tip# 10 Become a Leader
Yours in Success
Linda Cargill-Selfe
---