Network Marketing South Africa.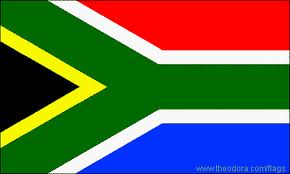 Some of the major Network Marketing companies that have a strong presence in South Africa, include, Amway, My Shopping Genie, Herbalife, Forever Living , Mannatech, Agel  and Vorwerk. Other companies are making moves to open in South Africa hoping to take advantage of this, hugely expanding market.
Network Marketing still provides the best and the biggest opportunity in South Africa and with already 1.2 million distributors country wide this market place is reflecting the excitement and momentum that has already begun.
In October 2011 another of the Network Marketing giants,  XanGo officially pre – opens its doors in South Africa and many Network Marketers will be taking advantage of an incredible opportunity to rise to the top of the XanGo pay plan by ebign ealey . If you are one of these people who wants to be successful in the South African market you must have a marketing strategy that will put you at the head of the market and ahead of your competitors.
Gone are the days in Network Marketing, whether you are in South Africa or any where in the global market place, of approaching family and friends or speaking to total strangers in the shopping malls to create success. People want and expect a whole lot more training and support, in their Network Marketing business, from their sponsor and upline than the simple instruction of get out there and talk to people.
If success is what you are really after then you must have a system in place from the get go! A system that anyone can follow, whether they are new to Network Marketing, whether they are 18 years old or 80. Without a system people fail they need to have a strong path to follow. When I first joined Network Marketing I was taught to look for "A" types that could go out there and talk to anyone, I personally found this restrictive and very ineffective and besides I knew lots of people who weren't "A " types that really wanted to change what was happening in their lives and Network Marketing would have been ideal except…. we didn't have a system that they could work, and I found out really quickly that you can't duplicate a person but you can duplicate a system and success in Network Marketing in South Africa is the same as everywhere else, it's all about duplication so make sure you have a totally duplicatable system.
The best generic system I have found whether you are in Direct sales or Network Marketing is My Lead System Pro, it is completely customizable and totally automated, so it works with any and every company. One of the greatest things I have found with this system is that it removes all the doubts and fears that people have about having to talk to friends and family and it attracts people to buy from you rather than you selling to them
Network Marketing is a fast growing Industry in South Africa it is an exciting industry to be part of and it is clearly the right time to be getting involved, just make sure you are poised to help make more people successful by making sure you supply them with a system that anyone can follow.
I believe some huge success are about to come out of South Africa and those success will be the ones who are best prepared to help others achieve their success.
Yours in Success
Linda Cargill-Selfe
---