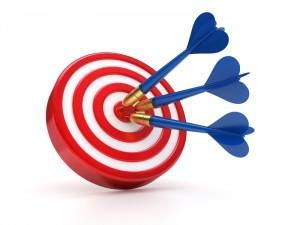 Ever read headlines like these and you've clicked open the site and immediately you hear someone telling you that to have success in Network Marketing you really need this phenomenal system because it will create massive growth in your business and if you buy it now,  it is only a few dollars to try it?
Do you do what I did, as soon as I heard the first few lines or read the first few sentences telling me that what I was doing was outdated and how I really needed to be using this incredible system that would have people coming to me wanting to know more about my business, I would close it down and think here we go again another hyped up fast talking
American (sorry guys!) product that has no bearing on my Market or on my business? Maybe this is what is called a sceptic?
You know it really is quite funny, here I was surfing the net looking for answers as to how I could recruit more people into my business and the sites offering real solutions came up in the top of the rankings on the front page of Google, the front page of the highest volume search engine on the planet, which meant of course that they were exposed to the largest market place in the world, and I am closing down the site because I was so entrenched in traditional methods of marketing my business, and I think this is all about hype and fast talking! Really!
The simple fact that these systems had taught people how to get on the front page of Google should have been enough to at least have me ask questions, but no!  I really didn't know too much about the net but I had heard about PPC advertising and how that could get you on the front page if you paid enough, but I didn't know anything about organic searches and what they really meant.
For anyone who is perhaps like I was here is what an organic search result is:
"Organic search results" are listings on search engine results pages that appear because of their relevance to the search terms, as opposed to their being advertisements."
So what that means in a nutshell is this, these systems can teach people to be on the left hand side of Google's front page where approx 6 times more people carry out their search than they do clicking on the right hand side, plus its FREE, plus as Google determine these sites are relevant to the search terms. A question how many times do you go past page one on Google? says it all really doesn't it.
As much as I can laugh about that now, what has happened to me since, and yes I am using one of these systems and people are actually coming to me, people I have never met before. I am now providing people who join me a full marketing package for their business. A package that includes the time proven traditional Network Marketing methods PLUS an online system that helps them attract people to them and at the same time providing some affiliate marketing returns that helps with their cash flow ( that almost sounds like one of the hose ads on telly, but wait there's more!)
I am a firm believer in traditional Network Marketing methods to be a true Success in the Network Marketing Industry you have to build relationships and it is so much easier to build a relationship face to face.
However what you will find by incorporating  the power of the Internet and attraction marketing  with all the great skills you learn from traditional Network Marketing methods, is that you will now be able to offer your team and any new people you recruit into your business a solid marketing package that takes away all the fears of having to hound friends and family or prospect people when you go to social gatherings that can have you outcast from your friends.
If you are serious about wanting to create success in your Network Marketing business I highly recommend that the next time you surf the net looking for answers learn from my mistakes, and remain open minded and at least read or listen to what is being said it could well be the thing that changes your results.
Yours in Success
Linda Cargill-Selfe
P.S. This is the programme I use check it out you might find it useful. My Marketing System