MonaVie Review – Is it the real deal?

MonaVie is a company specializing in the health and wellness industry based in Utah, and ever since their burst onto the scene in 2005, they have consistently provided premium quality nutritional products and rewarding opportunities, giving thousands of people the opportunity to improve their health and financial well-being as well.
Before I start with my review, I'd like to inform all of my readers that I am in no way, shape or form, affiliated with MonaVie. I am a network marketer, and my intention here is to simply provide an objective outlook on the prospects this company provides to you, and if that makes you interested about the company then I believe that it is your job to further my research.
More about the Company
After its creation in 2005, MonaVie has wasted no time in establishing themselves as a powerhouse in the health and wellness industry.It  is one of the fastest growing companies in the world, as evidenced by its ranking in the 2009 Inc. 500 list of fastest growing companies. With plans for continued expansion in the United States and for new markets throughout the world, the companies continued growth can almost be said to be certain. As of now, MonaVie is operating in 22 countries around the world, which includes Australia, Japan, Singapore, Puerto Rico, United Kingdom, and many others!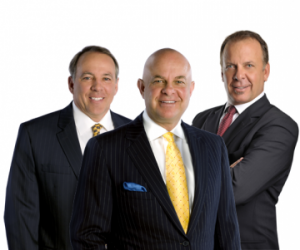 The Company was founded primarily by two men, the current CEO and Chairman, Dallin A. Larsen, and the current Vice Chairman of the board, Henry Marsh. Dallin Larsen himself has been working in the wellness industry for over two decades, and his expertise and know-how has certainly contributed to the companies unprecedented growth over the past few years. His accomplishments has resulted in him garnering some well-deserved personal accolades, such as being named 2009 Ernst & Young National Entrepreneur Of The Year® Award Winner and the 2010 Utah Business magazine CEO of the Year.
While Dallin Larsen can be said to be the financial brains behind MonaVie, Henry Marsh is considered to be the real driving force behind the companies many supplemental products. A four-time U.S Olympian in track and field, during his athletic career, Henry Marsh managed to set four American records and was ranked No. 1 in the world for three years, undoubtedly bringing a lot of experience to MonaVie with his extensive knowledge of what the top athletes in the world need and want within their nutritional supplements.
Aside from those two, this company can be said to contain a very experienced team of professionals, with most of them having two decades worth of experience within the field, all dedicated to changing lives around the world. Under their guidance, the company is expected to continue their rate of unprecedented growth around the world. Unlike other companies though, MonaVie has been dedicated to improving the world as well, donating millions of dollars and thousands of hours to help change the lives of children and their families in the favelas of Brazil through the MORE Project.
The Products of MonaVie
All of the companies products have been thoroughly tested by world class scientists who are the best at their respective fields, ensuring that all of the products developed are of high quality. The whole development facility of MonaVie has been FDA approved, ensuring that not only are the products of high quality, they have also undergone some stringent scientific tests.
The three main products are their health juices, energy blend, and weight loss, with their acai-berry-infused health juices being their most popular and marketed product. Their Acai Premier Blend beverage is promoted as having one of the highest ORAC (Oxygen Radical Absorbance Capacity) score among superfruit beverages, which means that their health juices contain some of the highest amount of antioxidants possible within a beverage.


From a price perspective MonaVie is not an inexpensive product you can pick up a case of  (4 bottles) at the price of roughly $165 + delivery, making it at the upper end price bracket for antioxidants. Across all the MLM type businesses that use superfruits as their line of products, MonaVie products are the most expensive in the industry, however it can be strongly argued that they also have the best products. For people interested in joining this rewards program, I cannot stress how relevant this is. Sellers of a product must have conviction and believe that their product is the best on the market, because there are other similar health juices out there in the market which are promoted to do the same thing, while the pricing is a much more standard price, and it is up to the seller to try and convince prospective customers on why they think their product is better.
Earning Money with MonaVie
Monavie uses a hybrid binary compensation plan for the purpose of calculating team commissions. This means two team or two "legs" need to be built. Monavie pays 10% commissions on the volume generated in the lowest volume legs. Now this is normal for most binary plans. In most cases people have a strong leg and a weak leg, as it is very rare to have the two teams balance out, therefore the ratio between strong and weak can often times be close to 70%-30%. Monavie pays out commissions on sales once you reach 500BV (Business Volume, in this case, a case of juice) of sales in the lowest leg, generating a commission payment of $50.
Like most other Network Marketing businesses, it does require you to work with a large group of people; therefore it is of the utmost importance that you assemble the best team you possibly can, who will help you build your business. This is not a system that will reward you for doing nothing!
The pay plan includes 10 different ways in which you can be rewarded, including commissions, bonuses, first order bonuses, leadership bonuses, and other types of rewards as a result of referring other people to join the program. The average income for a full-time representative is undisclosed, however it has been known to make some people quite wealthy. On the flipside though, 95% of people who join MonaVie will fail to make an income
Before you start anything though, make sure that you are able to build your business  in a country where the company officially operates in.
Can you still make money with MonaVie
First of all, any prospective entrepreneurs must realize the main pros and cons of joining an established company like this one.  After their stunning growth over the past few years, MonaVie have proven its strength as a company, which means that it definitely won't be going out of business any time in the future. Additionally, due to their capitalization on nutritional products, which is an expanding billion-dollar industry, there is potential for unlimited personal cash reserve.
One must remember that the price tag for MonaVie's flagship products may exceed a hundred dollars monthly, which can be prohibitive for some representatives. If you are seriously intending to create a walk away residual income, Network Marketing is a great way to do that, it requires effort commitment and dedication you must have a strong work ethic and you must develop strong leadership skills.
If you decide to join Monavie, the one thing that I advise is that you study how to set up your business with professional Internet marketing techniques, in addition to the warm market approaches traditionally taught in the Network Marketing Industry.
I hope that you found this review helpful and if you do want to join the Network Marketing industry, I tip my hat to you. Just make sure that you are able to balance the logic of your head with the passion of your heart!
---