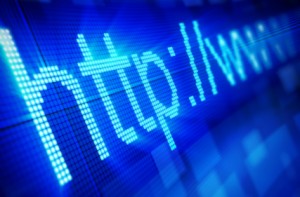 The ongoing debate between Old and New School Network Marketers about the Internet and traditional Network Marketing, what is the real answer? Is this just a matter of
differing opinions or is there a real and measurable impact and an opportunity to create explosive growth in your Network Marketing business  by incorporating the Internet into your marketing strategies?
One of the key issues facing traditional Network Marketers is having a consistent supply of qualified or quality leads to expose their business to.
When new people join the Network Marketing Industry they often quit within the first ninety days, and many of them because they have worked their way through their warm market and they simply run out of people to talk to. With their skills not fully developed mots often their results are not what they wanted them to be, they loose their confidence about their ability to build a successful business and in many cases their sponsor or upline is getting great results so they don't find the encouragement they need to keep going
Many of the top leaders and trainers in the Network Marketing Industry attempted to overcome this issue by recommending that distributors buy generic leads, so the leader would then make the recommendation of a particular lead generation company where the distributor could buy cold leads because making sure people have a continuous supply of people to talk to is paramount to success in Network Marketing.
For those of you who have been down that path you know some of the issues associated with buying leads, the quality can vary enormously and the cost in some countries is really high, and because a large percentage of people who join the Network Marketing Industry have a limited amount of money, buying enough leads to build their business in many cases was not an option.
Can Internet Network Marketing provide a cost effective answer to this common situation?
Many of the Old school Network Marketers initially pushed against using the internet to source leads and contact people because the belief was that you cannot build relationships over the internet, they absolutely believed the only effective way to build a relationship was belly to belly or face to face.
A few years ago Mike Dillard brought to market Magnetic Sponsoring and it really changed the way that many of the Network Marketing leaders began to approach the Internet to generate leads and to build relationships. Because of the education, results and perception shift largely brought about by  Magnetic Sponsoring many Network Marketing leaders are turning at least part of their marketing strategies to include creating an online presence and are generating a large numbers of quality leads to their sites every day!
Like all successful endeavors creating an online presence and developing your personal brand takes focus and commitment. Daily activity is important to create and maintain your rankings and the quickest and easiest way to do this is to create a site that provides real value to those that visit it. People are always looking for information especially on how to do certain things. So it's really beneficial to put a site together that will help others to create success in their Network Marketing businesses, information that can be learned and put to real use this will also help position you as a valuable leader and as such you will attract more people to you.
It is also important that just like face to face you need to be authentic, people want to get to know and trust you just like they do when you use traditional Network Marketing strategies, people will join your business because of the way they feel about you and the connection you make.
Internet Network Marketing provides a huge opportunity for those who join you because as we discussed earlier one of the most common reasons people quit Network Marketing is that they run out of people to talk to, so having an online lead generation system that you can plug them into from the get go has the potential to increase their success rate and your retention rate plus it will help create more successful people in our Industry and that's a good thing!
What the Internet is not!
Generating leads through the internet is only one part of the equation when it comes to building your Network Marketing business, contacting those leads and building relationships is another. So the internet does not replace the personal side of building a relationship you will need to pick up the phone and talk to people once they have connected with you. This is a huge part of the business that is missed by those who do not truly understand that Network Marketing is all about relationships.
Internet Network Marketing is here to stay it is a much a part of our business as any other form of marketing we use and much more effective than most. Incorporating the internet into your marketing strategies will almost certainly provide greater value and support for your team and will help you grow your leadership skills, this is the real answer to building a Network Marketing business today.
Yours in Success
Linda Cargill-Selfe
PS: There are many systems on line that will teach you all you need to know about Internet Network Marketing, the one I use and recommend is
MLSP
, I knew nothing about the net and I found this system easy to understand and follow.