Free Leads, is that really what you want?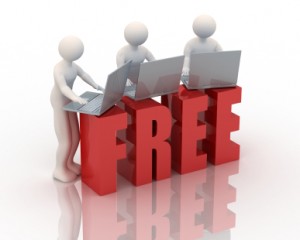 Who in Network Marketing wouldn't want a continuous supply of qualified enthusiastic FREE leads?
Um! on last count that was almost everyone!
If it's true, that people really want free leads, why haven't they got them? You can spend a few seconds typing in the words "free network marketing leads" into Google and it will tell you that are no less than 34 million sites that contain information about free leads.
5% of Free Leads sites are great value
So let's take a negative tack and say 95% of these sites are rubbish and aren't really offering sound advice and let's take them out of the equation and say that only around 1.7 million sites, have relevant worthwhile information about how to generate free leads, that's still pretty amazing isn't it?
So let's stay on the negative and say the solution offered  by 90% of these 1.7 million sites offer information that most people can't afford to implement because of the high price tag and let's take that number from the total. Now that leaves us with 170 thousand sites that offer affordable, in many cases free, relevant information on how to generate free leads!
Is getting free leads the real issue?
So here's my question, why are so many Network Marketers searching the internet day after day looking for free leads saying that the lack of leads is the reason they aren't growing their business?
There are so many sites on the net, right on page one, giving detailed instructions on how to generate free leads? In fact today I checked it out and the very first site that comes up in the organic search is a youtube video that tells you how to generate leads for free, and if you want to know more Kirt the guy that made the video is offering even more help if you need it for FREE!
I have a confession to make I was one of these people, but you know what, my issue was, it wasn't a lack of leads and it wasn't the just the fact that I was nervous about learning new skills, I needed to create better disciplines with what I was doing.
If people in your team or maybe even you, are using the excuse that you do not have enough leads to build your business and you are searching the internet on a daily or even weekly basis looking for answers,  maybe it's time to stop and think and ask yourself what the real issues are, because there is a ton of information and training that will teach you step by step how to generate leads.
If  you really do believe that Free Leads is all you really need to create success in your Network Marketing business then simply fill in this form to access some of the best information available.
Maybe you are like I was, and you are a bit nervous about learning new skills or perhaps you too need to be more disciplined! What worked for me was I asked myself what's going to be the outcome if I don't overcome my nervousness and become more disciplined and you know what the answer was, you got it! I was going to get more of the same thing that I was already getting and I didn't want that.
You know what I know, now? having fear and being nervous is a good sign it's a sign that we are stepping out of our comfort zones and that's a good thing because that means we are about to grow.
So if you are really wanting to generate free leads, then do something today. Just start taking action now.Get yourself a coach someone who will teach you how to get leads. Find a good coach here
The way to overcome any fear or nervousness is to start taking the right action. Create the success you want and deserve do 3 things each and every day that are related to generating leads and in 30 days you will have taken 90 steps toward your goal or having an endless supply of leads.
Just go do it!
Yours in Success
Linda Cargill-Selfe
PS If you really want to know what the big income earners know and are doing

click here
---