Finding the right people for Network Marketing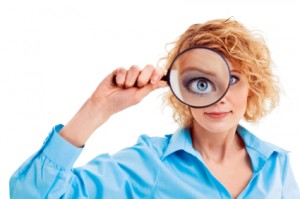 A little while ago we went through some of the basics of the personality types and that was done  with the purpose of helping you speak to people more effectively, but let me ask you a question what are you going to do with these people once you have spoken to them?
Do you plan to sort them into those that have the potential to be business builders and those that have the potential to be product consumers? I believe it is really important here to establish exactly what your plan is when it comes to prospecting and recruiting people into your Network Marketing business.
He is a great bloke but will he do the job?
If you were planning to open a traditional business let's say a restaurant, there would be some key skill sets people would need to possess to work in certain roles, correct? The bloke who lives next door to you cooks a really great BBQ and he is out of work and desperately looking for a job, so how about you give him the job of being the Chef in your restaurant, after all you know him and his a really good fun bloke?
The fact that he can cook and he desperately needs work doesn't qualify him to work as your chef does it? No of course not and you wouldn't even think about placing someone in that position until you had checked them out thoroughly found out what type of cooking they do, what type of employee they were, what their people skills were like and other things that are relative to the position of being a chef.
The same would go for your wait staff and bar staff you would want to know that the people you employ have the ability to do the job wouldn't you. Now you might employ some people who need to be trained because they don't have any experience and you are willing to train them because  they have expressed a desire to be in the restaurant Industry, and if that was the case wouldn't you ask them questions like why do you want to be in the Industry? what about it appeals to you or what do you like most about it?
Finding the right people for Network Marketing
Would you be worried that if you didn't take on the first people you spoke to that you would end with no people to work for you? Of course not you would keep going until you found the right people and even if you did choose someone who didn't work out you would just go out and look for someone else wouldn't you?
So what is your prospecting plan to find the right people for your Network Marketing business? Is it like mine was when I first started, I thought if they could fog up a mirror they qualified?  I was originally taught  to bring in anyone you can and sooner or later the right ones would emerge. Whilst that is somewhat true,  what happens when you do that is so many people who are not the right people for Network Marketing leave the Industry without having achieved any success and then they end up on the Net telling the world that Network Marketing is a scam. Your results will be far more effective if you establish what skill sets you are looking for and look for people who have those skill sets.
The qualifying skill sets are something you really need to put some thought into, because the skills that are needed to be successful in the Network Marketing Industry are as defined as the skills to be a chef. Now it doesn't mean that you are necessarily looking for people who have already achieved success in Network Marketing just like a Chef doesn't start out as a qualified chef they have to learn and develop those skills, but they have a desire to achieve in the field of cooking and aren't you looking for people who are looking to achieve in the Network Marketing Industry?
The basic skill sets I am looking for in people who join my team are;
Can do attitude

Good people skills

Confidence

Enthusiasm

Passion

Focus

Ambitious

The willingness to learn
When I am talking to people I ask lots of questions about them and through the conversation we have I so establish if those skills are there.
What are you looking for in the people who join your team?
Take some time in putting together your prospecting plan, starting out with what skills you are actually looking for and then put together a process you can use to qualify your prospects, remember you are building a Multi Million dollar empire you want to make sure you have the right team around you.
The power of creating a prospecting plan is that you will end up with people who, like you want to build a solid and successful business.
Yours in Success
Linda Cargill-Selfe
PS. A phenomenal book that can really help you with this is Questions are the Answers by Alan Pease.
---