ACN Review – Scam, illegal pyramid or an opportunity?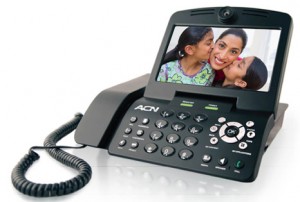 The fact that you are reading this tells me a couple of things. Maybe you are thinking of joining ACN as a distributor and you are searching the net to see is there is any foundation to the rumour that ACN is an illegal pyramid? or you are currently an ACN distributor who is making the decision whether to stay with your company or to move on, or perhaps you're just surfing the net looking at what's happening with this company.
So let's get right down to it is ACN an illegal pyramid or a business opportunity?
I will endeavor through this review to give you the most unbiased review I can and to provide you with enough information for you to answer that question. It is important that you know that I am not an ACN distributor nor an ACN product user. However I am a successful MLM'er and my objective here is to provide you with as much information as I can to help you sort out if ACN is an opportunity or an illegal pyramid and if it is the right company for you.
The company background.
The company was founded in 1993 by Robert Stevanovski, Greg Provenzano, J.D. Sullivan and twin brothers Tony and Mike Cupisz and started its life as the American Communications Network based in the USA. In 1999 the company expanded its operation to Europe and 2004 it opened its doors in Asia Pacific and now operates in 24 countries around the world.
The Products – Services
ACN provides, landline services, VOIP , Video phone service, high speed internet, satellite television, Celluar phones and home security systems. The products are in highly competitive market and you really need to check out how the costs stand up to the completion in your market place.
The Business Opportunity:
ACN has a Multi Level Marketing structure which means that its revenue comes from independent distributors building teams of people all using the ACN services.
So that all sounds pretty straight forward why all the allegations about them being an illegal Pyramid?
The start up cost for ACN is approx $499 which the company say is for overheads and representative support. Compared to most companies who use the MLM business model this does appear to be a higher membership fee than other companies, (the average membership fee is usually well under $100) and so as a result of this  ACN has found itself on three separate occasions defending legal action allegations of being an illegal pyramid. (In Canada, Australia and the USA) An illegal pyramid is where there are no real goods or services are provided by a company and distributors earn commissions on virtually bringing people into the pyramid.
In all 3 cases where ACN faced these allegations it was deemed by further investigation or in fact by appeal that these claims that they were running an illegal pyramid were unsubstantiated.
Donald Trump Chairman and President of The trump Organisation has publicly endorsed ACN and is often seen at ACN conventions and major meetings as a speaker and I am sure if this was an illegal operation, there is no way they would have the endorsement of this man.
If it's not an illegal pyramid how come so many people fail?
In the MLM arena there are many distributors, who are often sold in to a business they are not suited to, or they join believing they will make a fortune overnight by simply signing up, and of course when they don't make any money and then they think they have joined some kind of scam and they quit, rather than finding out what they need to learn to be a success.
To be successful in MLM it requires effort and the development of skills just like it does to successful in any other business. I know when I first joined the Industry it took me some time to find an attraction marketing system that I could use and teach other people. In MLM it is not an option to have a marketing system, it is a must! if you are to be true to your word of helping others to be successful you must provide the tools to help people achieve their goals. Simply attempting to sell your friends and family into a business is not the key to success and it is not a sound marketing strategy.
So if you are seriously thinking about joining ACN or any other MLM company make sure you do so with your eyes wide open and by asking the right questions. If there is not a marketing system to help you find customers and distributors then you must find one that suits you. I use the MLSP system I was not really up to speed with the Internet however this system addresses people like me and the real techies. Take a look at the system and check it out you get the first month for about $10 and you can really have a good look around inside it, there is heaps of training and all sorts of support from some for the greatest leaders in the MLM industry and you get access to it for $10 it's worth the investment.
Yours in Success
Linda Cargill-Selfe
Make your day a magic one!
---